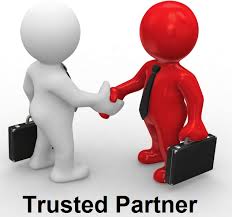 The following is a list of real estate vendors and contractors that we've personally done business with over the  years while selling homes in the greater Rochester area.  All of these vendors and/or professionals provide quality work, excellent response time, and of course the most important…they provide their services at a reasonable cost to you the consumer!
Below is a quality list of vendors & top business professionals including lawyers, home inspectors, pest inspectors, movers, plumbers, electricians, mold remediation, home insurance, roofers, handymen, painters, junk remover/liquidators, landscapers, heating & cooling, mortgage brokers/lenders, and cleaners.
Mortgage Brokers/Lenders:

Premium Mortgage Corporation
2541 Monroe Avenue, Rochester, NY 14618
www.PremiumMortgage.com
Contact: Cheryl Barnum – P: 585-241-0000 x 108 or E: [email protected]
Preferred Morgage Corportation of New York
Contact: Samuel Cino Jr. – P: 585-626-5626 E: [email protected]
Attorneys
Thomas SanFilipo
8 Exchange Street (Wilder Building #805), Rochester, NY 14614
Contact: Tom SanFilipo – P: 585-325-7127 or E: [email protected]
Paul Mura
2 State Street (Suite #810), Rochester, NY 14614
Contact: Paul Mura – P: 585-262-5140 or E: [email protected]
Santariello and Associates, PLLC
Contact: Michael Santariello – P: 585-424-3769 x204 E: [email protected]
Home Inspectors:
HouseMaster Home Inspections
www.HouseMaster.com
Contact: Steve LeFrois – P: 585-385-4677 or E: [email protected]
Plumbers:
BP Plumbing
751 Winifred Drive, Webster, NY 14580
www.BPplumbing.biz
Contact: Bryan Patane – P: 585-545-8699 or E: [email protected]
Mold Remediation:
Attic to Basement Solutions
Contact: Jamie Coonan – P: 585-764-6449
Electricians:
Gallina Electric
Contact: Tom Gallina – P: 585-227-1800 or E: [email protected]
Roofers:
Mr Fussy Contracting
736 Portland Avenue, Rochester, NY 14617
www.MrFussyContracting.com
Contact: Scott Reeves – P: 585-482-2222 or E: [email protected]
Heating & Cooling:

Airquip Heating and Air Conditioning
Contact: P: 585-641-3080
Handyman:
Handyman Services
Contact: Larry Ryan – P: 585-314-8029 or E: [email protected]
Home Insurance
Jason Jarvis – Allstate Insurance
217 W. Main Street, Rochester, NY 14614
http://agents.allstate.com/jason-jarvis-rochester-ny.html
Contact: Jason Jarvis – P: 585-756-7320 or E: [email protected]
Junk Removal/Estate Liquidators:
Jim Jerris Estate Liquidators
Contact: Jim Jerris – P: 585-704-4902
This information was provided by the Keith Hiscock Sold Team (Keith & Kyle Hiscock). With almost 30 years combined experience, if you're thinking of selling or buying, we'd love to share our knowledge and expertise.
We service the following Greater Rochester NY areas: Irondequoit, Webster, Penfield, Pittsford, Fairport, Brighton, Greece, Gates, Hilton, Brockport, Mendon, Henrietta, Perinton, Churchville, Scottsville, East Rochester, Rush, Honeoye Falls, Chili, and Victor NY.
Visit our blog at www.RochesterRealEstateBlog.com.